Santa's Village Santa's House
The Santa's Village Santa Claus House from Scotts Valley/Santa Cruz
The Scotts Valley Santa's Village Santa Claus House now resides at 14255 Highway 88, Hope Valley, CA 96120, at the South Lake Tahoe, Sorensen's Resort in Hope Valley, California, near Lake Tahoe.
Santa's House has been converted into a guest cabin lodge for folks looking to enjoy the adventures of South Lake Tahoe. Sorensen's, elevation 7000 ft, is located in California's serene Hope Valley, a pristine pocket of the Sierra, 20 miles south of Lake Tahoe. The resort lies one mile east of the intersection of Highways 88 and 89. Approximately 4 hours away from San Francisco, 2 hours from Sacramento and 1-1/4 hours from Reno, Nevada.
Saint Nick's
Another transport from the old Santa's Village, this whimsical rendition of jolly ole elf's house includes a living room, full kitchen, wood stove, and bathroom with shower and oversize Jacuzzi-style tub downstairs. Climb the circular stairway to a delightful bedroom loft with queen bed. Private deck. Sleeps two. $225/$250/$275 (800) 423-9949 USA | (530) 694-2203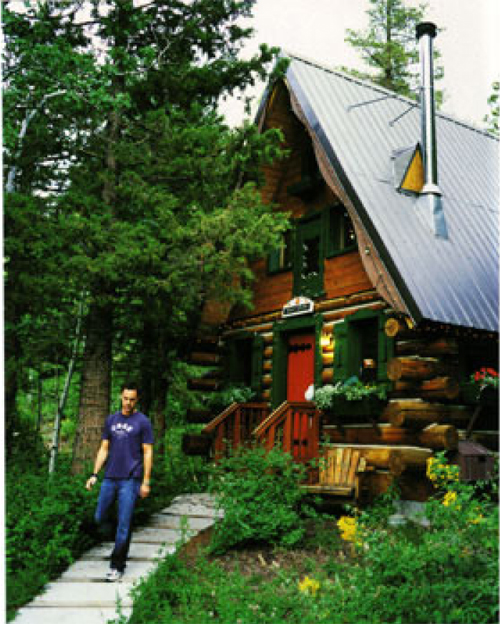 Send us your photos, movies and videos of Santa's Village and we will put them on the website with you name along side!
santasvillage.net AT gmail.com
This part of Santa's Village memories are always going to have new names added to it as people like you send us their photos of the Christmas theme parks. You can take photos of the Santa's Village items you've collected and email them to us. Go to the closet and dig out those old family photos from when you visited Santa's Village ... even better, if you have home movies of Santa's Village, we'd really love to have a copy for publication.
Maybe you don't have any photos, but you remember what it was like when you visited Santa's Village ... sit down and write about your memories, email it to us, and we'll add your memories to our web site too!
Do you own one of the rides from the old Santa's Village theme park or some of the props? We want to know where are they now?
---